What do you know; it's a different culture! Um.
That was a pretty great trip. It was really satisfying to find out that I'm still able to do a 14 day trip with one bag successfully; I'm getting older but still pretty functional. We saw places I'd never seen, which is always awesome. My backpack was stolen on the way to Budapest (literally from three feet above my head, kudos to the thief) so that was sad, but I had my electronics and passport and credit cards on me at the time so it could have been worse. I'm lucky to be able to take that kind of loss in stride.
I did find out something interesting about my resilience. I can be very minimal if I've planned for it, which I knew. However, as it turned out, the thought of figuring out where to buy some replacement clothing and toiletries and a bunch of other small things was daunting for me. I didn't mind being bare bones, I minded having to reconstruct my framework for travel on short notice. In the end Delta rebooked our flight at no cost so we could cut the trip short and not spend any additional money. Right call, and we'll revisit Budapest again some day.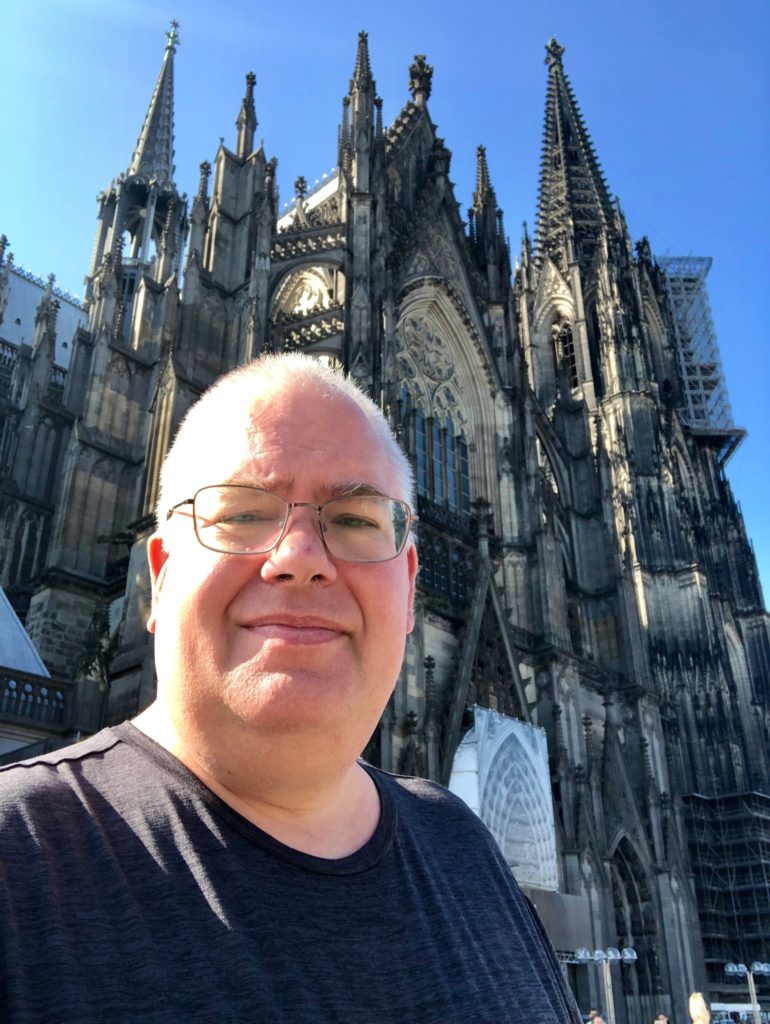 Things I liked a lot, in rough chronological order: Paris croissants, Disneyland Paris (the main park), the Amsterdam houseboat we stayed in, pannekoeken, rijstafel, Amsterdam museums, Utrecht city center, Cologne Cathedral, drinking kolsch in Cologne, the train from Cologne to Vienna along the Rhine, Vienna cafes, Vienna ferris wheel, apple strudel, and a fake ruin bar in Budapest.
Things that were underwhelming: Walt Disney Studios Park, the Disney hotel, the Imperial Quarters in Vienna, and food at Disneyland Paris (worse than Disneyland or WDW's food).