I am not a karaoke aficionado, for the record; I just like singing loudly to the music of my childhood.
So I updated my Apple devices today, as one does, and with the updates came Apple Music Sing. It's pretty cool; like it says on the tin, for songs it works with, you can turn the vocals way down and the lyric display shows you where you are in the song — down to the syllable — and you can sing along. Nice.
You do not get any cool mixing, which is a shame. You kind of want to be holding a microphone and you want your vocals to get mixed into the backing music and maybe add a little autotune? I don't know how that stuff works but I know I'm always flat. But it's still fun. I just lost half an hour to it.
The question on my mind, of course, was "what songs work with this?" For starters, Apple has a bunch of playlists: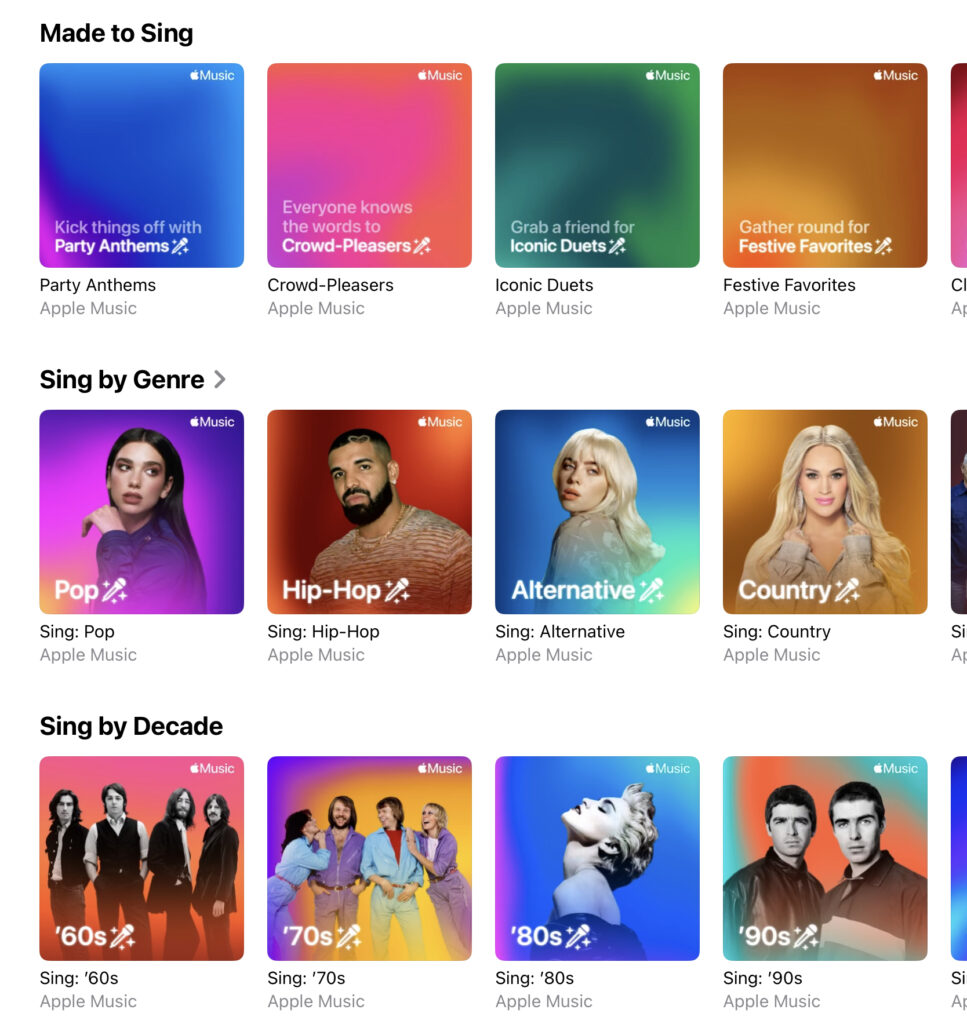 They're what you'd expect. Popular fare, nothing too weird, certainly enough to make me pretty happy.
What about your own library? Not the streaming stuff, the actual library that only weirdos who used to buy CDs have? Welp, nope, this is an Apple Music feature so it doesn't work with your antique library, even if you have Apple Match and you've synced with the cloud and all. I checked a couple of Boston songs which worked when streaming but not when looking at my library. Fair enough.
What about more obscure streaming stuff? It apparently depends, but here's something interesting: there are two classes of song that support Apple Music Sing. More popular stuff supports the syllable-by-syllable tracking of the song lyrics: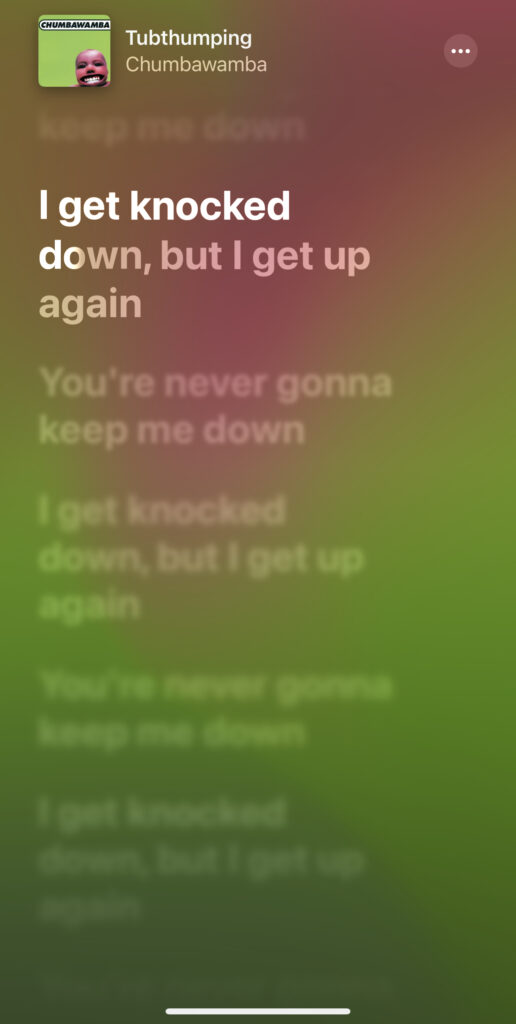 But, say, "Who Knows Where The Time Goes?" from Fairport Convention's Unhalfbricking only goes line by line.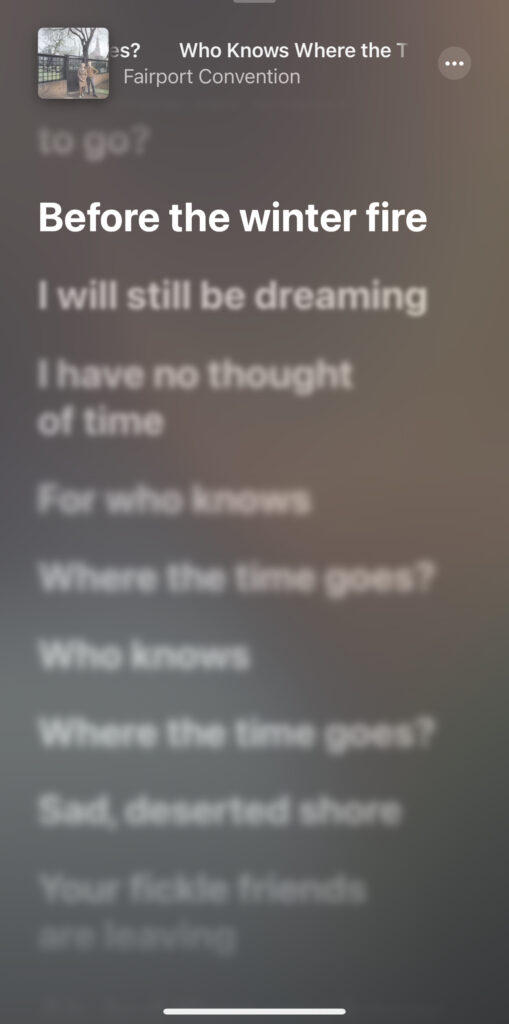 And coverage is spotty: Richard and Linda Thompson's Shoot Out The Lights doesn't support Sing, but their I Want To See The Bright Lights Tonight does. The former is licensed through Rhino and thus Warner, while the latter is by way of Universal — maybe that's the difference? No, because Hokey Pokey is on Universal and doesn't support Sing. So who knows?
There's no way to tell whether or not a song supports Sing without popping it open, and you can't tell whether it's syllable by syllable or line by line without playing it.
All in all I like it.