Edge-of-Town is a nautical, isolated little borough. Plenty of room for things to get weird. Also I really like lighthouses.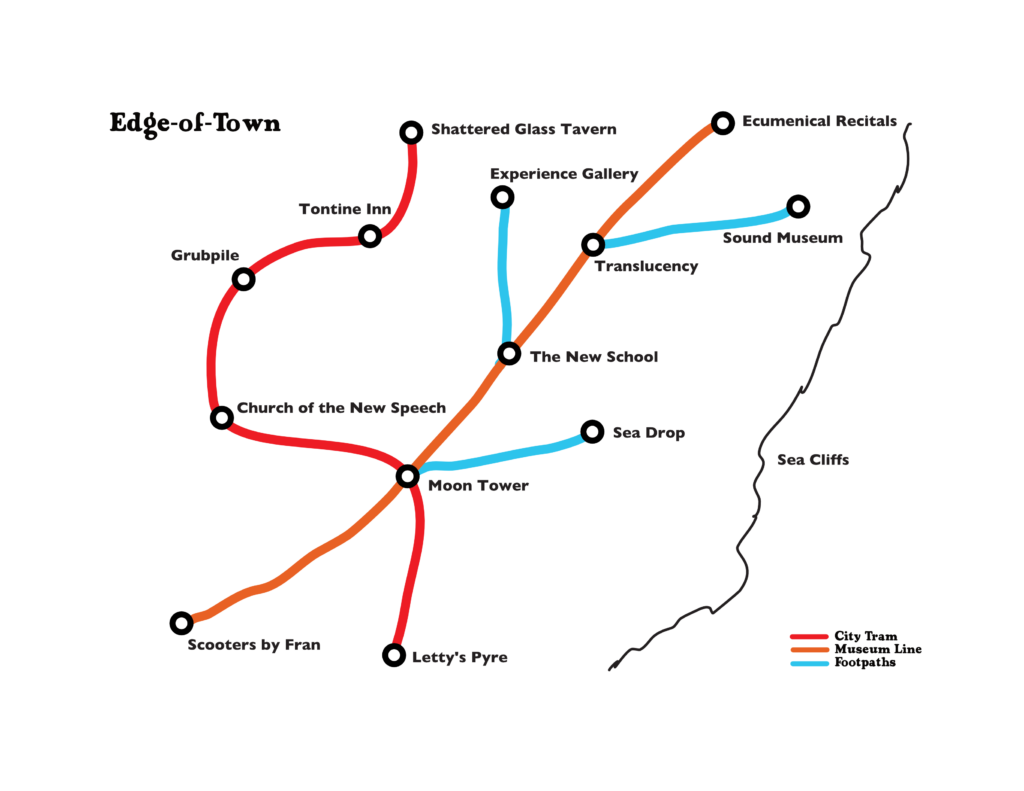 This is the first week's borough from my Bastion23 project. Harshbiscuit turned out to be a fairly wealthy borough — I imagine Gilded Age mansions.
Map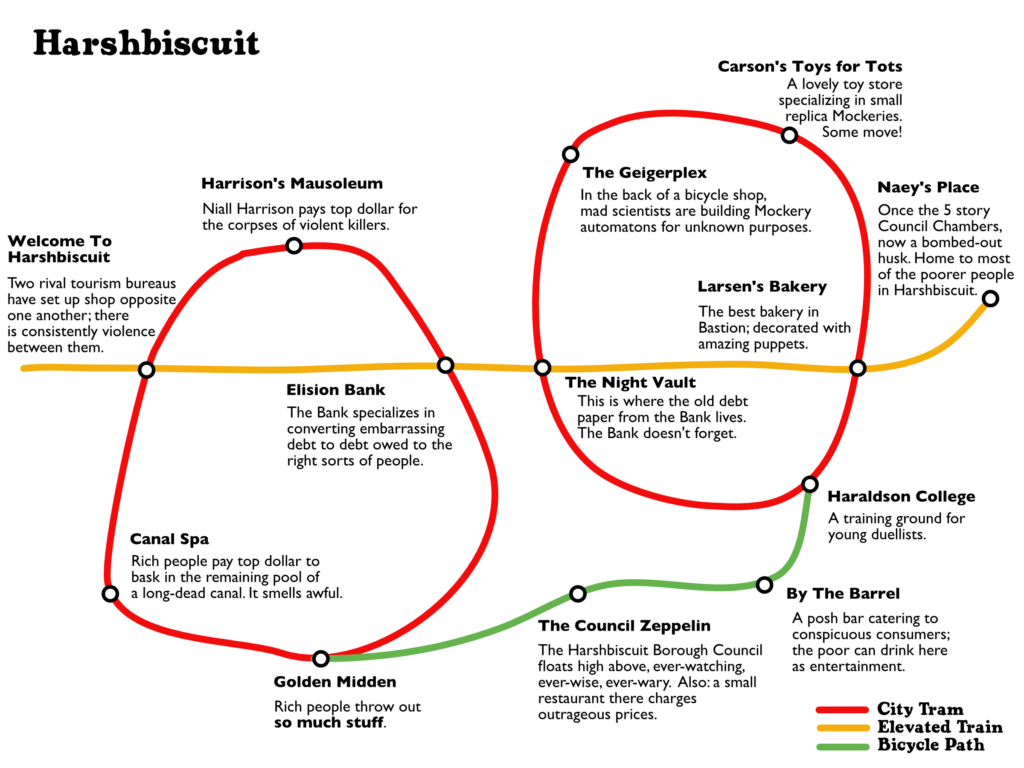 My rough plan for Dungeon23 is to write one borough of Bastion per week, as follows:
Monday: Basic map of transit lines
Tuesday: Points of Interest named and described
Wednesday: Complications written
Thursday: Three to five One to three factions outlined
Friday: Three to five One to three NPCs outlined
Saturday: Encounter table
Sunday: A Treasure
Update: three to five NPCs and factions was optimistic. One to three is better.
I will capture the day's work on Mastodon, hash tagged #Dungeon23 and #Bastion23. The completed borough makes a Sunday blog post, which are also tagged as #Bastion23.
I'm not at all sure how far I'll get but it'll be fun trying.