Wow, those are certainly some attractive jobless numbers there. In fact, they're so good I stole the graphic so I could stick it up here.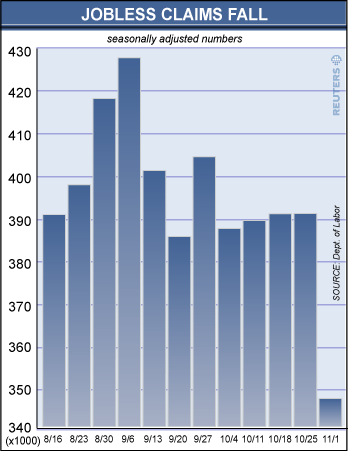 Damn, but that's good. So good, I decided to reformat it a bit so I could admire it again.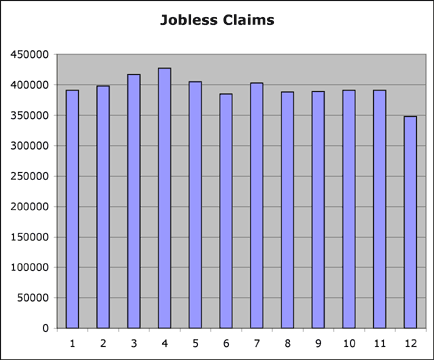 Oh. And I guess employment dropped by 41,000 anyhow. So, uh… what's unemployment look like, anyhow?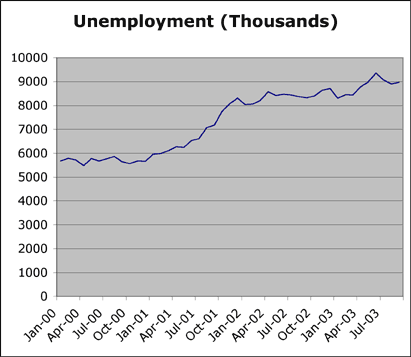 As they say, all this really means is that the rate of increase has decreased.
Edit: on rereading, I'm not sure if I was sufficiently sarcastic in my cries of mock delight, above. Shorter Popone: "The Reuters graphic was manipulated to make the drop in claims look like a big deal, but it wasn't. Also, unemployment is still rising."