While driving home along Mass Ave last night, right after the Virgin Megastore and right before Longfellow Bridge, I notice one of those big LED official traffic billboards with some unexpected messages on it. The first one, I'm thinking, "Well, that's a bit odd but maybe it's some nice gesture for some cop who's retiring or something."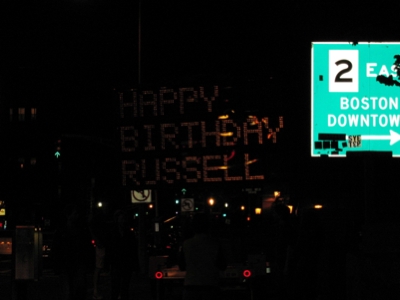 Then I see the second message.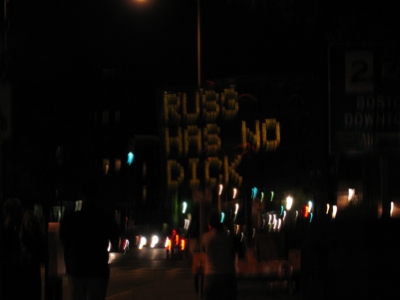 Then I pull around and stop and get all these pictures. (The better ones are after I figured out that I should turn off my flash.) The kids doing it are messing with the thing while I'm taking pictures; changing the messages and so on. It looks like someone left the control panel unlocked.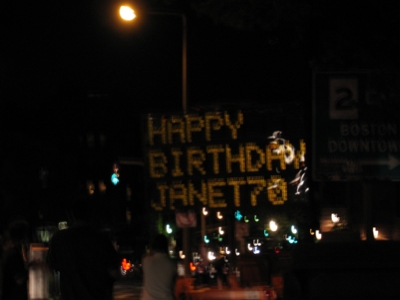 I worry a little bit about my plans to blog this, but hey, if they didn't want their names known they perhaps would not have displayed them to a few hundred passing cars on Mass Ave.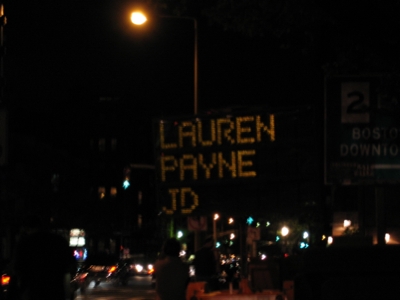 Happy Saturday night, Boston. I do love this city.