We did a quick two-day visit, which is not all that long, but I think we gave the parks a pretty good once over. Disneyland Paris itself — the castle park — is spectacular. Walt Disney Studios Park is pretty dead but has a couple of excellent rides. And Disney Village is a dull shopping area.
As hotels go: I'd kill to have enough money to stay in the Disneyland Hotel casually. It's literally part of the approach to Disneyland Paris, and it's gorgeous. Sequoia Lodge was fine: less polish than I'd expected from a Disney hotel but I have no serious complaints.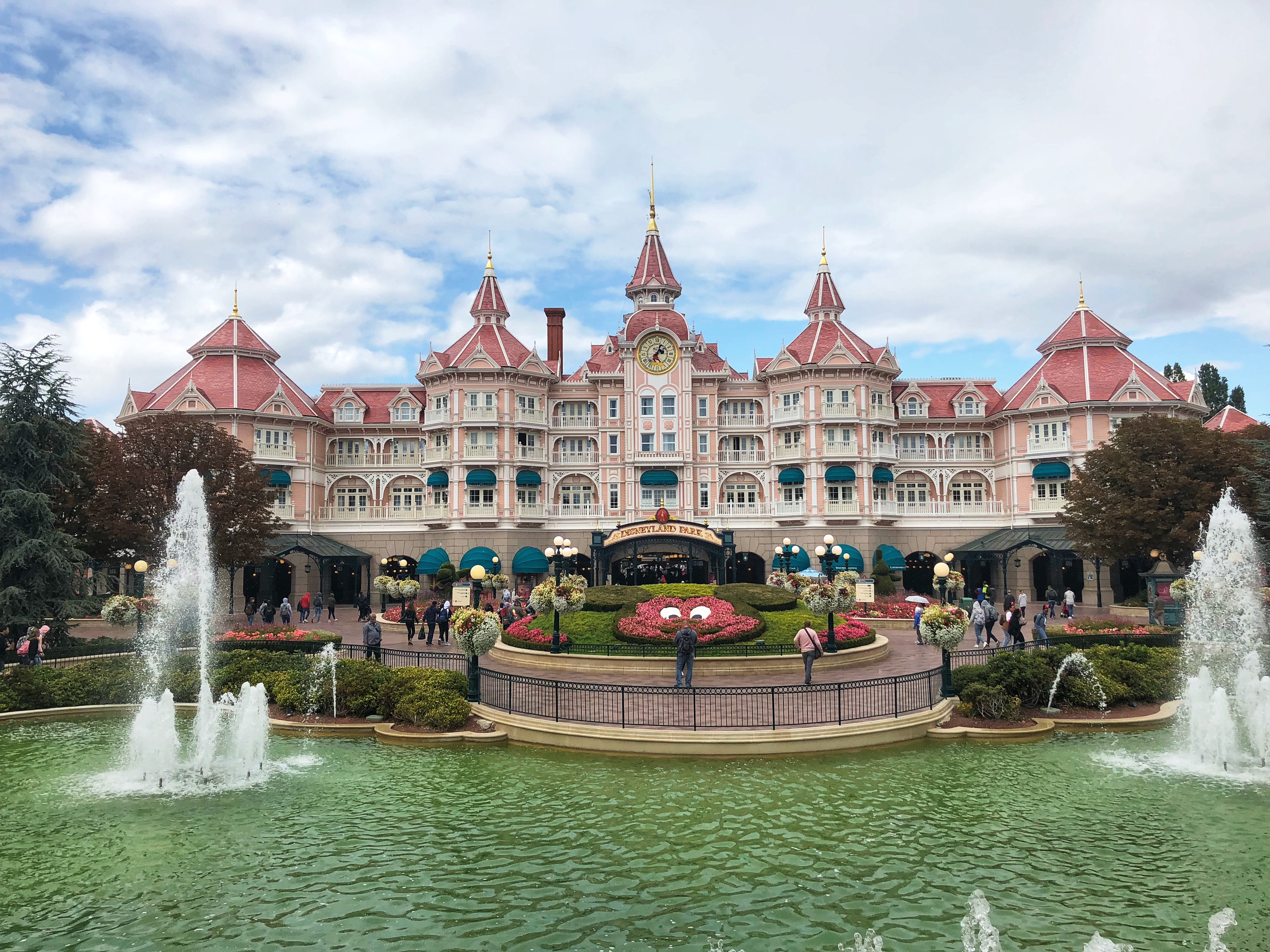 I am really glad we made it out for a two day trip and would recommend it if you're a big Disney fan and have the ability to get there. In more detail…
Disneyland Paris is amazingly well themed. It's clearly a main park that's learned all the lessons from Disneyland and Walt Disney World. It makes great use of space; there are more hills and natural features than I expected, with perfect transitions between lands. Adventureland is a delightful space that's well separated from the other lands; Frontierland is likewise perfect and set apart. Same goes for Fantasyland, plus the medieval detailing on the houses is just better and more complete than I've seen elsewhere.
Tomorrowland — well, it's a bit confused, as are all Tomorrowlands everywhere, but the Jules Vernian theming is pretty good. I think the transformation of one corner into a Star Wars section clashes, but what are you going to do? The steampunk stylings of Hyperspace Mountain are particularly weird.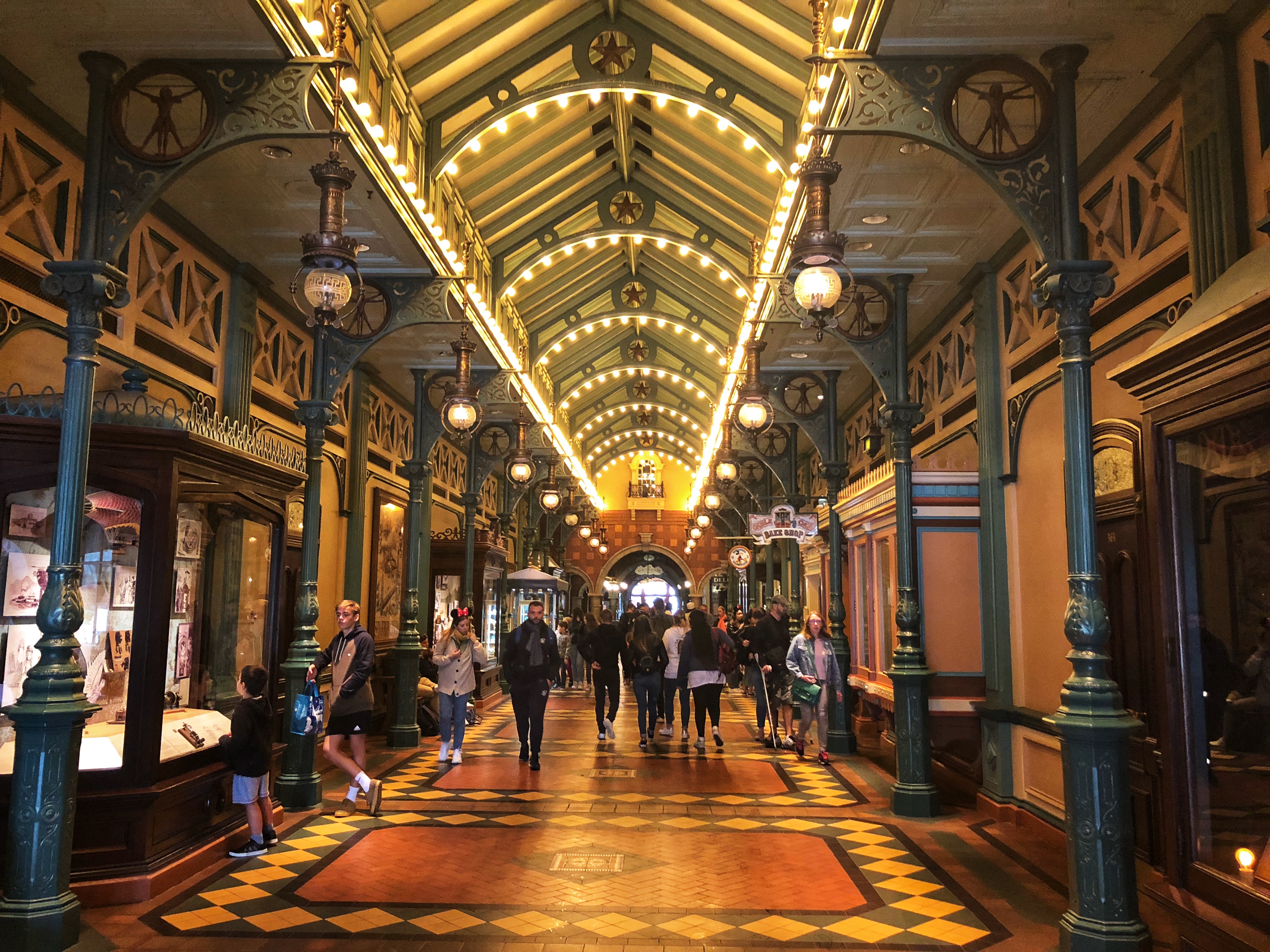 Main Street's great. The arcades running parallel to the open street are perfect, both as ways to give people room to move and as places to rest. The storefronts have escaped the homogenization trap where the store behind them is just one big Disney Store. There's real texture there.
And, man, the castle. It's gorgeous, lots of detail, and the landscape supports it in a way the other two castles I've seen can't manage. The Imagineers who worked on this really took advantage of a blank slate, so the hill sloping up to support the left side of the castle lends verisimilitude to the dungeon with the dragon in it.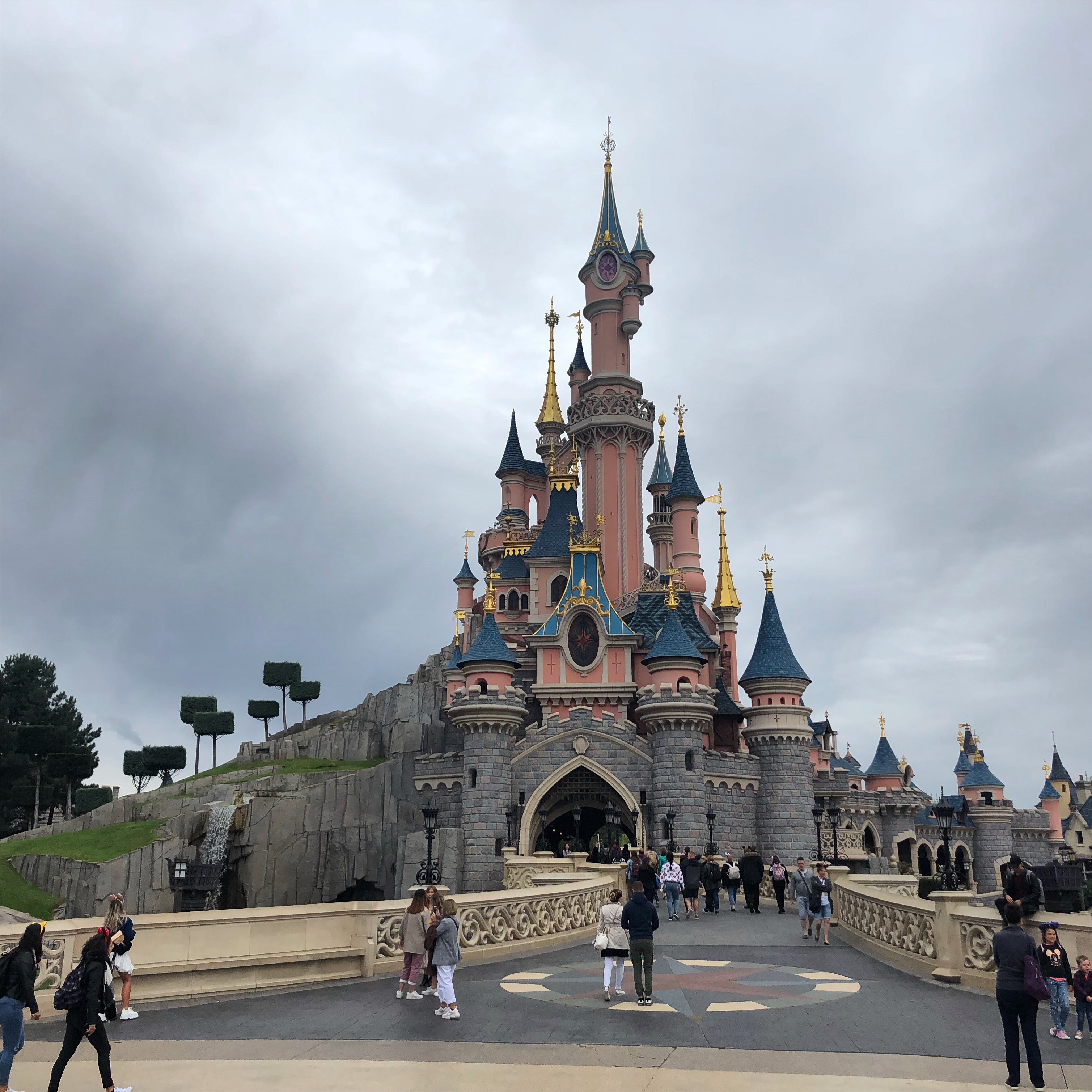 The rides are good. I love that it has most of the classic Disneyland Fantasyland rides. Big Thunder Mountain Railroad is clearly superior to the US versions. Phantom Manor is not better than the other two I've seen, but it's different and cool. I think losing the whimsy hurts some, admittedly. Pirates of the Caribbean is excellent in that it's finding its own way rather than trying and failing to be the Disneyland version. It's not as good as the Anaheim one, but it's better than the Orlando one.
The unique attractions were also excellent. We're way too old to hang out in a playground but the pirate ship/Skull Rock area looked amazing. Alice's Curious Labyrinth is a way neat hedge maze. There's a dragon under the castle. There's a nifty Aladdin-themed walkthrough with dioramas. Lots of good walkthroughs, now that I think about it.
It felt odd not having a Jungle Cruise. One can't have everything, I suppose.
Now that I've said lots of nice things, on to the Studios. It feels harsh to judge the current state of that park since it's undergoing major renovation, but wow it's bare. And, excepting the Parisian mini-land, the theming is mundane. I liked Ratatouille a lot, and Crush's Coaster was very good as a coaster. But even there the lack of ride theming inside the coaster building made it a bit thin.
I also didn't really like the park entrance. You come through the gate, and there's a big plaza with a sort of movie studio soundstage at the other end. No weenie pulling you into the park at all. The soundstage is counter service food and shops, and it's just a bit underwhelming.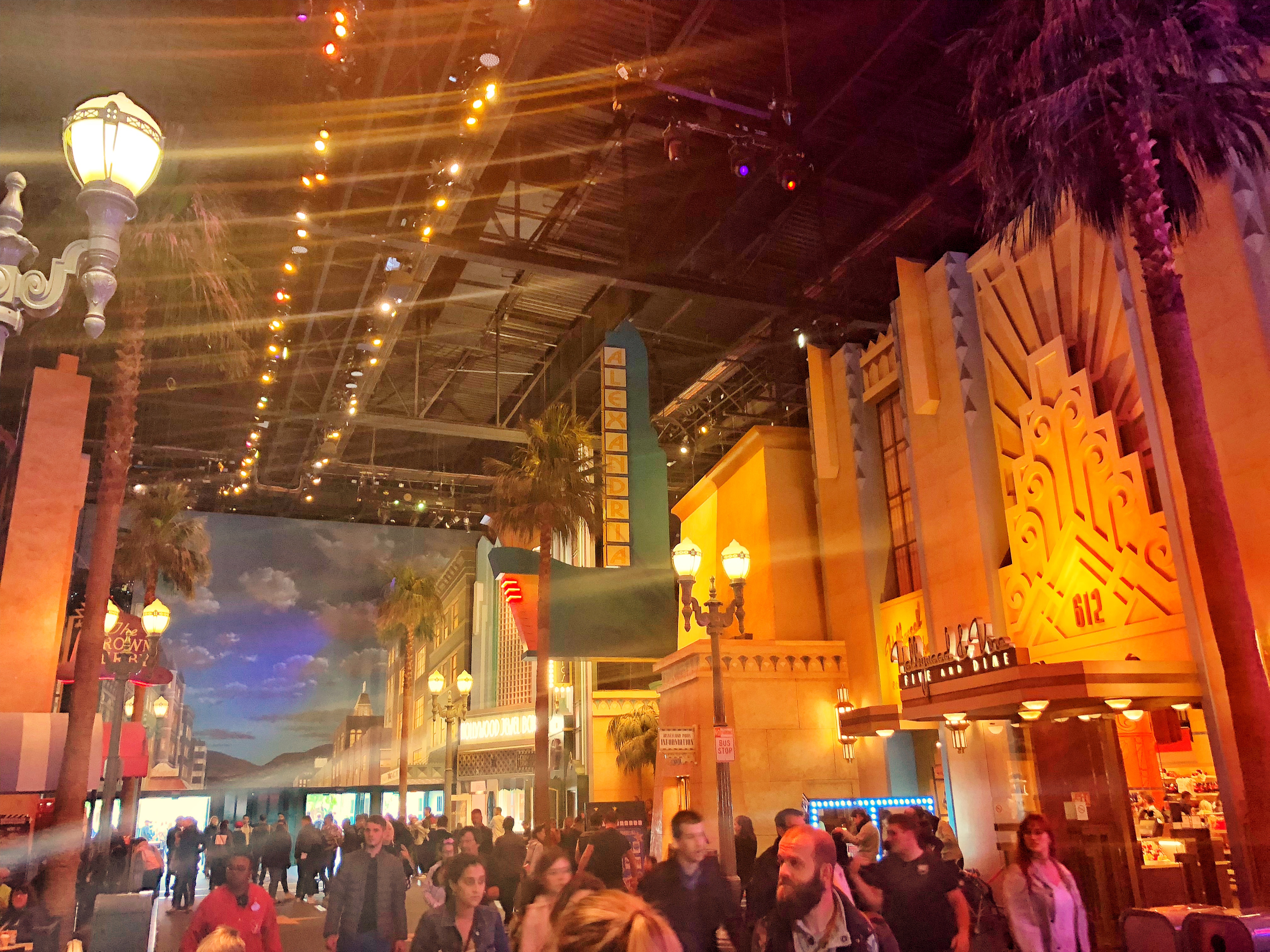 The good trick we splurged on: if you get the Ultimate FASTPASS you get to use the FASTPASS line once for a bunch of rides. So do that, rope drop Crush's Coaster (since it doesn't have a FASTPASS line), and you can knock out the good parts of the Studios in a couple of hours in the morning.
Disney Village is a single pedestrian street with big boxes designed by Frank Gehry on either side. It doesn't feel scaled for people and it's not terribly welcoming. Points for having an Earl of Sandwich which provides decent cheap food. I couldn't imagine hanging out in this area, though.
Sequoia Lodge was fine. There's a severe shortage of electrical outlets. Otherwise, the beds were fine and the shower was hot, so we were content enough. This is super nitpicky, but there was a flickering lightbulb in the hallway throughout our stay and man, that's less quality than I expect from a Disney hotel.
In general food was decent. The breakfast and dinner buffets at the hotel were really varied — I imagine they're catering to a lot of different European tastes, but whatever the reason, we felt like we had more options than you usually get at a Disney buffet. We ate in one table service restaurant in the parks, Captain Jack's, and enjoyed it fine. Everywhere else we ate in France was certainly better, which did not surprise us in the last. It's theme park food.
This'll probably be the only time we visit these parks, all things considered. I wouldn't visit Europe just for Disneyland Paris even if we hadn't been before, but it was really cool seeing it once. And the castle park pays off in a big way.