I just unloaded a bunch of FanTasia pictures from the camera in preparation for GenCon; my blog is the beneficiary of this wealth. It wasn't a heavy picture-taking trip for me but I got a few good shots. Please keep in mind that Montreal is much prettier and funkier than one might think from my photography.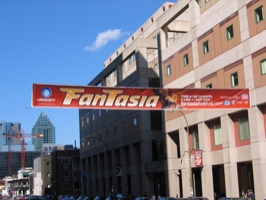 The welcoming banner. The Hall building is to the left, off-screen; the Sève theater is in the visible building on the right of the street.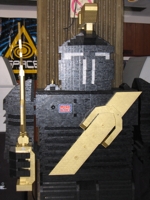 MegaBloks robot #1. (For Rob.)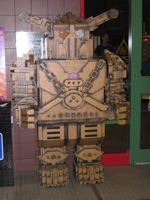 MegaBloks robot #2. (Also for Rob.)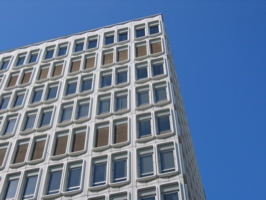 The Hall building, location of one of the two theaters. One guidebook refers to this building as "the one that looks like a thousand urinals had been attached to it." Harsh but true.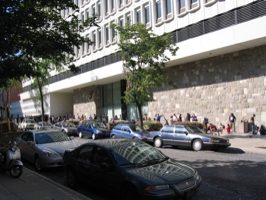 A typical line outside the Hall.

The J.A. de Sève Cinema, which was the smaller of the two venues.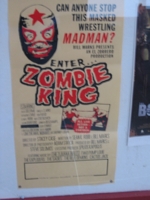 Enter… Zombie King!